The Home Builders Association of the Grand Traverse Area's mission includes the support of educational initiatives within our community. With education as one of the foundations of our association, we offer a variety of opportunities and venues for professional development and education that include the following and more.
Upcoming Classes
In person classes will be scheduled as soon as social distancing restrictions are lifted.  In the meantime, utilize the online learning opportunities offered by NAHB.
NAHB Online Learning
In NAHB's new online learning portal you will find and access on-demand courses, live online courses, webinars, replays and more. You can also track your online education via your online learning transcript. 
CLICK HERE
for more information.
CPR & First Aid Certification
Are you prepared to handle most jobsite injuries? Do you know what to do in case of an emergency?
Recent changes in the law require that contractors ensure that at least one person with a valid certificate in first aid training shall be present at each worksite to render first aid. In addition, where a single employee worksite exists, the employer is required to have a written plan that is communicated to all employees. Further, medically approved first aid kits are required on site.
Join us for a course that will provide you with the skills, knowledge and peace of mind that you can handle worksite accidents and emergencies. Upon successful completion of the class, you will receive the American Heart Association First Aid Certificate.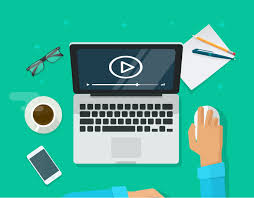 WEBINAR:  How to Attract and Retain the Best Employees 
In any business employees and team members make up the bulk of resources, time and energy spent. This workshop will give you the tools and the insights to attract, keep and develop the right kind of employees.  In this workshop you and your leadership team will learn how to:
Avoid hiring the wrong people.
The prime places to find the best employees.
Use the rule of 3 when hiring.
Craft a solid employee orientation program.
Create a performance appraisal system that works.
Develop a positive work environment.
Motivate your employees to peak performance.
Resolve issues before they come up.
Participants will receive a workbook to print out and use during the webinar and to keep as a valuable resource.
Webinar was held March 31st.
View the recording of the seminar for only $25!
Contact Debbie, 231-946-2305 or debbie@hbagta.com for a link to the webinar.
HBAGTA EDUCATIONAL PARTNERS
The HBAGTA is proud to work with these amazing educational partners to bring you a wider scope of classes.
From online classes to a more formal education, turn to the HBAGTA and our partners for your educational needs.

Please select "HBAGTA" in the"How did you hear about us?" box when checking out.
Class Sponsorship Opportunities
Education is one of the HBAGTA's Core Values:  We know a well-educated membership is the cornerstone of the home building industry.  We believe that the HBAGTA has the possibility and opportunity to facilitate learning for every member and that every member has the obligation to acquire new knowledge, skills, values, and habits to support the communities perception of our industry.
The following are the marketing opportunities associated with being an Education Course Sponsor:
Display table to promote your products and/or services to class attendees.
1-2 minutes at the start of the class for a brief introduction to your company, products, and services.
Company logo on the HBAGTA Education webpage in conjuction with the class you are sponsoring.
Company logo in the Tuesday Toolbox in conjuction with the class you are sponsoring.
Company logo in any email or print marketing in conjuction with the class you are sponsoring.
All Education Course Sponsorships are $150 each and are on a first come basis.
Contact Debbie with any questions, 231-946-2305.