The Home Builders Association of the Grand Traverse Area's mission includes the support of educational initiatives within our community. With education as one of the foundations of our association, we offer a variety of opportunities and venues for professional development and education that include the following and more.
VIRTUAL CLASS
MIOSHA Fall Protection - Part 45
December 2, 2020
Attendees at this training will review the MIOSHA Part 45, Construction Safety Standard for Fall Protection including the latest OSHA and MIOSHA interpretations. Examination of recent fatal falls in construction and discussion of the latest fall protection techniques for construction will be covered. This class will also cover fall exposures for residential construction and MIOSHA fall protection criteria.
Wednesday, December 2, 2020
9:00 a.m. - 4:00 p.m.
ONLINE/Virtual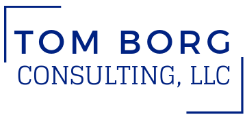 How to Make Your Business Stand Out From Your Competition
Developing Your Company's Unique Factor
December 8, 2020
There are many businesses like yours that do similar things. Many times, the only thing that stands out in the eyes of your customers is the difference in how much you charge for your products or services. As a small business what can you do differently to stand out from your competition?
This workshop you and your leadership team will learn how to:
Do an inventory of your strengths
How to identify and create differentiating factors that will separate you from your competitors
Increase your perceived value
Help your customers see, feel, and know the difference between you and your competitors.
Identify the 4 reasons why people will buy your product or service
Identify the 4 reasons why people will not buy your product or service
Answer the objection that your price is too high
Develop and use a tool to endear your customers for life
Tuesday, December 8, 2020
9:00 a.m. - 10:15 a.m.
ONLINE/Virtual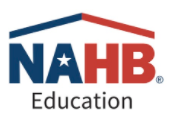 Financial Management - NAHB Virtual Class
December 17, 2020
Improve productivity and increase profits by applying essential financial management techniques used in successful businesses.  This course gives building industry professionals tools to help them examine different financial pieces of their businesses in order to make sound decisions for future business improvements.  Learn how to work with annual operating plans and budgets, financial reports and ratios and revenue forecasts that control profitability and identify adjustments.
This course provides six hours of continuing education credits for these NAHB designations:  CAPS, CGA, CGB, CGP, CGR, CMP, CSP, GMB, GMR, Master CGP, Master CSP and MIRM.
Thursday, December 17, 2020
9:00 a.m. - 4:00 p.m.
ONLINE/Virtual

CPR & First Aid Certification
December 18, 2020
Are you prepared to handle most jobsite injuries? Do you know what to do in case of an emergency?
Recent changes in the law require that contractors ensure that at least one person with a valid certificate in first aid training shall be present at each worksite to render first aid. In addition, where a single employee worksite exists, the employer is required to have a written plan that is communicated to all employees. Further, medically approved first aid kits are required on site.
Join us for a course that will provide you with the skills, knowledge and peace of mind that you can handle worksite accidents and emergencies. Upon successful completion of the class, you will receive the American Heart Association First Aid Certificate.
Friday, December 18, 2020
9:00 a.m. - 1:00 p.m.
In-Person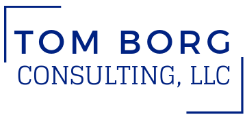 How to Keep a Positive Mental Attitude in
a Sometimes Negative World
This upbeat, participatory and action-oriented program is designed to help the participants develop a strategy for getting and keeping a positive mental attitude in the course of dealing with day to day challenges.
Some of the learning outcomes for this session are:
Identify four critical factors that can negatively affect your attitude.
Understand how the media can influence our thoughts and actions.
Identify five keys to breaking a negative and pessimistic mind set.
Learn how to use 10 ways to maintain a positive mental attitude.
HBAGTA EDUCATIONAL PARTNERS
The HBAGTA is proud to work with these amazing educational partners to bring you a wider scope of classes.
From online classes to a more formal education, turn to the HBAGTA and our partners for your educational needs.
Please select "HBAGTA" in the"How did you hear about us?" box when checking out.
Class Sponsorship Opportunities
Education is one of the HBAGTA's Core Values:  We know a well-educated membership is the cornerstone of the home building industry.  We believe that the HBAGTA has the possibility and opportunity to facilitate learning for every member and that every member has the obligation to acquire new knowledge, skills, values, and habits to support the communities perception of our industry.
The following are the marketing opportunities associated with being an Education Course Sponsor:
Display table to promote your products and/or services to class attendees.
1-2 minutes at the start of the class for a brief introduction to your company, products, and services.
Company logo on the HBAGTA Education webpage in conjuction with the class you are sponsoring.
Company logo in the Tuesday Toolbox in conjuction with the class you are sponsoring.
Company logo in any email or print marketing in conjuction with the class you are sponsoring.
All Education Course Sponsorships are $150 each and are on a first come basis.
Contact Debbie with any questions, 231-946-2305.
Member Testimonial
"The HBA CAPS Certification course offers a wealth of information to any builder or other professional, interested in expanding their knowledge of incorporating spaces for seniors or anyone requiring additional accommodations, with the goal towards staying in their existing home.  This valuable class can help improve your business for a growing market. "  Mike McCumby, Saxton-McCumby Builders, Inc.