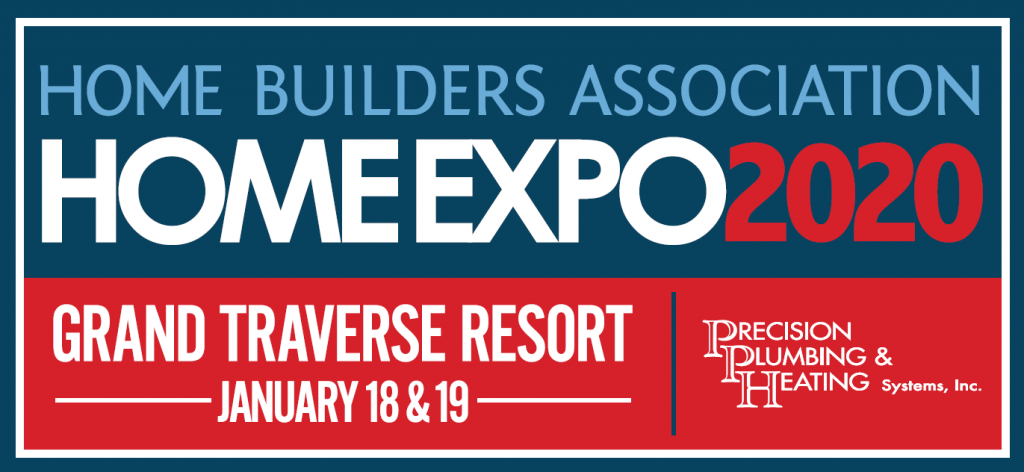 The Home Builders Association of the Grand Traverse Area (HBAGTA) is pleased to present the 36th annual Home EXPO. Each year the Home EXPO showcases new building trends, products, ideas, and inspiration! Whether you are a homeowner looking to buy or if you're planning to build a new home, this family-friendly event is for you.
Saturday, January 18th, 9am-5pm
Sunday, January 19th, 11am-3pm
At the Grand Traverse Resort
The Show
The Home EXPO is one of the largest building industry events in Northern Michigan, drawing residential construction industry professionals to showcase their products and /or services in just one weekend!
The Show Location: Located at the Grand Traverse Resort and Spa.
Imagine a place where hundreds of people visit you! This is the best place to showcase your company's products and services in just 2-Days!
Become a Sponsor
With over 2,000 people attending the Home EXPO, this is the best place to showcase your company's products and services.  The 2-day event is the largest home show in northern Michigan and is held at the Grand Traverse Resort & Spa, featuring over 120 exhibitors.  The EXPO is a "must do" event.
Don't miss the seminars presented by the
area's top building professionals.
Free to all ticket holders.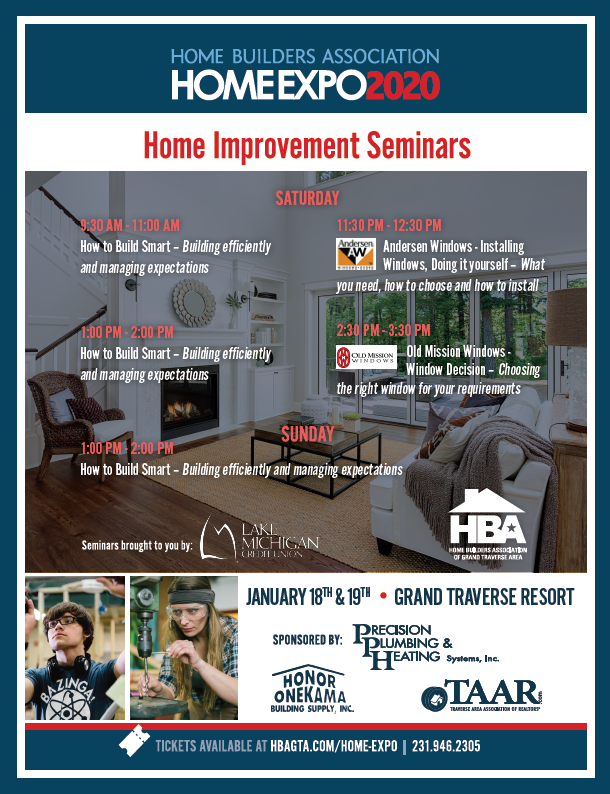 Every entry ticket is also a door prize raffle ticket and a chance to vote for your favorite exhibitor's booth!  Enter win a gas grill generously donated by DTE Energy by dropping your ticket in the box on your way out!  Don't forget to vote for your favorite exhibitor!
New this year - EXPO Bingo!  Visit the exhibitors on your bingo card, receive a stamp and when your card is full - enter to win a generator generously donated by Builders FirstSource!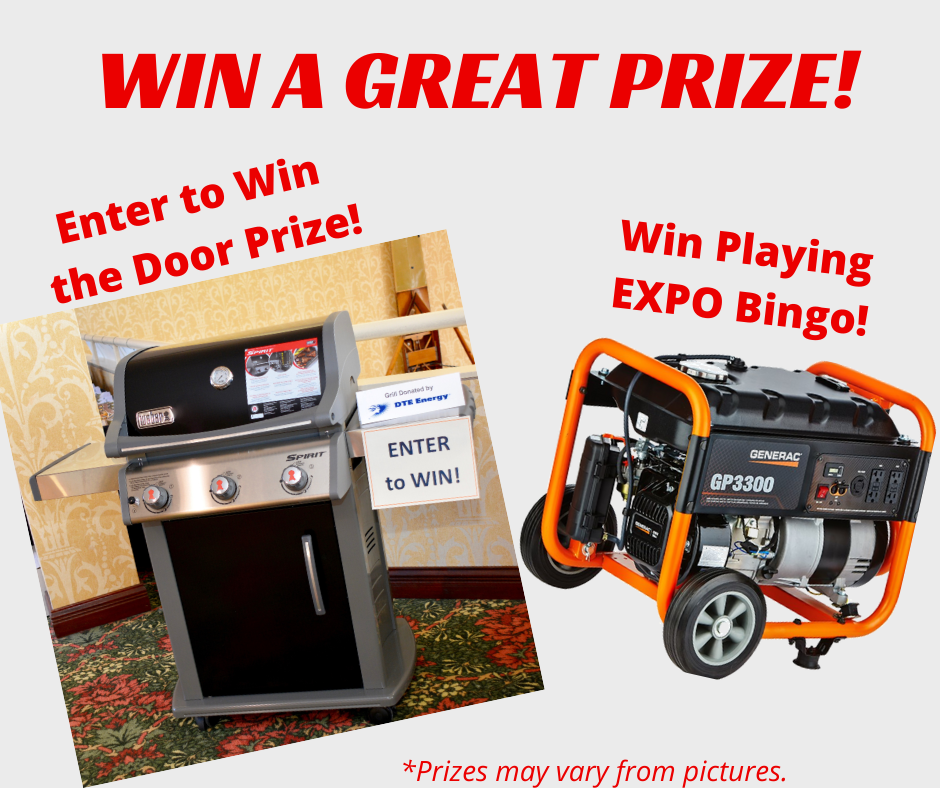 Thank You To Our 2020 Sponsors!
Exclusive Supporting Sponsor
"Thank you for providing Ferguson's the opportunity to be part of the Expo.  We are very pleased with the number of people we were able to make contact with last weekend.  We appreciate how helpful you all were to make our first experience at the Expo positive."
Tim Boals
Ferguson Fireplace and Stove Center
EXPO Exhibitor
"As someone who has tracks qualified leads through Parade of Homes and EXPO for the past several years, I was happy to see that I have received more qualified leads from the 2018 EXPO compared to last year's EXPO."
Kendall Smith
Silverwood Enterprises
EXPO Exhibitor
"I enjoyed having time to talk with qualified leads due to the steady flow of visitors."
Tom Fabatz
Creative Solutions Landscapes
EXPO Exhibitor